Northwest Horticultural Council
Export Manual
NORWAY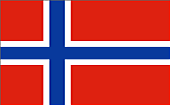 Capital: Oslo
Population: 5,597,924 (July 2023 est.)
Currency: Krone
Official Language(s): Two forms of Norwegian (Bokmal and Nynorsk)
---
Please click on the above link for a list of chemical MRLs.
II. CHEMICALS AND ADDITIVE INFORMATION
A. Chemical residue standards:
Norway applies EU MRLs once adopted under the European Economic Area (EEA) agreement.  As a member of the EEA, Norway has adopted the European Union Regulation (EC) No. 396/2005 regulating maximum residue levels (MRLs) of pesticides.  However, as the EEA must adopt amendments to (EC) No. 396/2005 through the EEA Joint Committee in a separate process from the European Union, the EU MRL regulations governing Norway will not always be the most current MRLs set in the EU.  The NHC updates Norwegian MRLs when new regulations are adopted into the EEA Agreement Annex 1 Veterinary and Phytosanitary Matters.  This is the approach used by the Global MRL Database.
A default MRL of 0.01ppm applies for active ingredients not monitored by EEA regulations.
B. Monitoring chemical residues:
The Norwegian Food Control Authority (Mattilsynet) has centralized authority over food/residue inspection.
C. Restrictions on use of waxes:
Allowable waxes are beeswax, candelilla, carnauba, and shellac.
III. ORGANIC FRUIT REGULATIONS
Norway follows EU regulations regarding organic products.
Imports from the U.S. are approved on a shipment by shipment basis.
Mattilsynet has authorized the private organization DEBIO to carry out the control of organic products, both domestically produced and imported.  Currently, DEBIO's label is the standard for approved organic products in Norway.  Please contact your importer for specifics regarding the DEBIO rules and procedures.
IV. TARIFFS
| | Tariff Period | NOK * per kilo |
| --- | --- | --- |
| Apples: | May 1-Nov 30 | 4.83 |
| | Dec 1-June 30 | 0.03 |
| Cherries: | All year | 5.57 |
| Pears: | Aug 11-Nov 30 | 4.41 |
| | Dec 1-Aug 10 | 0.02 |
*Norwegian Kroner
V. NON-TARIFF BARRIERS
A. Labeling requirements:
Norway applies the EU's labeling directives.  Please refer to the NHC's EU export manual section.
B. Seasonal restrictions:
The Ministry of Agriculture has implemented an administrative system which enables them to open and close the market as needed, by temporarily lowering import duties below the bound tariff rate. This means that the market is not very predictable and hard for suppliers far from the market to penetrate. It is therefore recommended that exporters contact their Norwegian importers before shipping.
C. Licenses and quotas:
For apples, a quota of 8,000 MT has been established to be divided as follows:
May 1 – Jul 30: 7,000 MT
Aug 1 – Nov 30: 750 MT
Nov 1 – Nov 30: 250 MT
The in-quota tariff rate for apples is NOK 0.03 per kilo. The quota is to be allocated generally to importers based upon their import history as averaged over the three preceding years. For pears, a quota of 250 MT has been established for August 11 – November 30. No quota has been established for cherries.
D. Currency Issues:
None
E. Pest and plant disease restrictions:
A phytosanitary certificate is required.
Norway has a zero-tolerance for Rhagoletis pomonella (apple maggot) and if found in a shipment, the shipment will be denied entry. Produce may be reinspected after entry and, if pests are found, the produce must be re-exported or destroyed.
F.  Solid Wood Packing Material (SWPM) Regulations:
Please refer to the SWPM section of the NHC's Technical Bulletins and Industry Advice.
VI. MARKETING REPRESENTATIVES FOR PACIFIC NORTHWEST TREE FRUIT INDUSTRY:
Pear Bureau Northwest:
Andrew Brown
Surrey, ENGLAND
Voice:   011-44-1-483-416136
Fax:      011-44-1-483-426662
E-mail:  106624.3376@compuserve.com
VII. OTHER RESOURCE LINKS:
Governmental:
U.S.:
Europe:
VIII. ADDITIONAL COMMENTS
Norway is a member of the European Free Trade Association (EFTA). EFTA is responsible for ensuring that Norway, Iceland and Liechtenstein adhere to the uniform implementation and application of common rules in all European Economic Area and European Community states.
Special thanks to
FAS Field Office – Norway