Northwest Horticultural Council
Export Manual
INDONESIA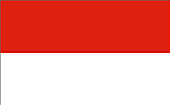 Capital: Jakarta
Population: 267,026,000
Currency: Rupiah
Official Language(s): Bahasa Indonesia
---
Please click on the above link for a list of chemical MRLs.
Apple MRLs in Top Markets – updated March 26, 2020
II. CHEMICALS AND ADDITIVE INFORMATION
A. Chemical residue standards:
The Indonesian government maintains a positive list of allowable chemical residues on food. The Indonesian government does not defer to alternative standards such as U.S. EPA or Codex Alimentarius Commission. However, the Indonesian government has entered into the Fresh Food of Plant Origin (FFPO) Food Safety Agreement with the U.S. The Indonesian government currently recognizes the U.S. FFPO through a Ministry of Agricultural (MOA) decree (MOA Regulation No.55/2016 entered into force on November 18, 2016). The FFPO recognition includes apples, cherries, and pears with pesticide residues within the levels allowed in the United States.
B. Monitoring chemical residues:
Apple shipments will be sampled on arrival to ensure conformity with Indonesia's chemical residue levels.
C. Restrictions on use of waxes:
None.
III. ORGANIC FRUIT REGULATIONS
No information.
IV. TARIFFS
Apples 5%
Pears 5%
Cherries 5%
A 10% value-added tax is also assessed.
V. NON-TARIFF BARRIERS
A. Labeling requirements:
According to Ministry of Trade regulation 71/2015, Indonesia requires that shipping cartons be labeled with the following:
• Food Tare Logo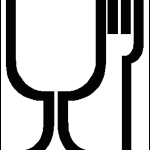 is only required for plastic packaging (not cardboard).
• Recycle Code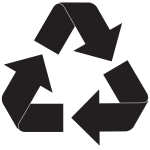 Cartons must also be labeled in Bahasa Indonesia with:
• Product name and/or brand
• Product net weight or amount
• Name and address of producer and or exporter
• Name and address of importer
MOT has communicated to the U.S. Department of Agriculture Foreign Agricultural Service that importers are allowed to place stickers on cartons to bring them into compliance with any Indonesian language labeling requirements.
B. Licenses and quotas:
Ministry of Trade Regulation 71/2015; and Ministry of Agriculture Regulation 86/2013 create a complex and trade-restrictive system for obtaining permission to import horticultural products.  Apples are subject to these trade requirements.  Pears and cherries are not.
In order to obtain an Import Permit (SPI) an importer must:
1.     Be designated as a Registered Importer of Horticultural Products by the Ministry of Trade.
2.     Provide the Ministry of Trade a Recommendation to Import Horticultural Products (RIPH) from the Ministry of Agriculture.
To obtain an RIPH (valid for six months) importers must pay a fee and submit an application online. The NHC has been told that importers are requesting the following from their suppliers in the United States in order to submit the RIPH application:
1.     Port of loading
2.     Packinghouse registration number
3.     Orchard/business area registration information or a certificate of Good Agricultural Practices
4.     Time of harvest (importers must provide a statement that they will not import products more than six months after harvest)
5.     Other
The RIPH and the SPI are to be issued twice a year.
C.  Packaging Requirements for apples:
–  Shipping cartons must have a recycle logo on them.
–  Packaging in direct contact with food must use materials permitted for food.
Compliance with the above must be proven by providing either a certificate of test results published by a competent testing laboratory and approved by local government;
or
A letter of statement from importer which states that the packaging used is in accordance with regulating legislation for fresh horticultural products.
D.  Surveyor Requirement:
Indonesia requires that SGS North America Inc. verify in the port of departure for apple shipments:
1. Country and port of origin
2. Tariff post or HS number and product description
3. Type and volume
4. Date of shipping
5. Port of destination
6. Inclusion of Food Grade Logo and Recycling Code on packaging
7. Phytosanitary Certificate
8. Certificate of Origin
9. Food grade packaging test result certification or letter of statement from importer that packaging used is in accordance with the regulating legislation
The surveyor fee is paid in Indonesia.
E. Currency Issues:
None.
F. Pest and plant disease restrictions:
A phytosanitary certificate (PC) is required.
Indonesia has identified numerous species of fruit flies as pests of concern for apples, pears and cherries.  Two that are present in some production areas in the Pacific Northwest are Black cherry fruitfly (Rhagoletis fausta) and apple maggot (Rhagoletis pomonella.
Apples and pears must be cold treated as a result of Indonesia's concern regarding fruit flies.  The stated cold treatment regime is 2º C to 3º C for 16-20 days.
"The cold treatment is conducted during in-transit and monitored by time and temperature recorder(s) in order to meet the requirement of IAQA."
The cold treatment requirement may also be met while product is stored in the U.S.  APHIS cooperators will review cold treatment records to ensure compliance.
For air shipments, cherries will need to be fumigated with methyl bromide.
The NHC questions these requirements and is working with USDA to get Indonesia to change its regulations.
G. Other trade restrictions:
Ports of Entry:  On June 19, 2012, the Indonesian Agriculture Ministry granted horticultural products from the United States, Canada, and Australia access to Indonesia through the Port of Tanjung Priok in Jakarta.  Such access is an exception to Decree 89 that restricts entry of horticultural products into Indonesia through the following ports: 1) Port of Tanjung Perak, Surabaya; 2) Port of Belawan, Medan; 3) Soekarno-Hatta Airport, Jakarta; and, 4) Port of Makassar.  This exception to Decree 89 is granted as a result of Indonesia's recognition of the food safety system in the United States.
Prior Notice Form:  Exporters are now required to submit a Prior Notice Form before the shipment arrives in Indonesia.  This form may be found online at https://notice.karantina.pertanian.go.id.
Solid Wood Packaging Material (SWPM) Regulations:  Effective September 1, 2009, new SWPM regulations must be complied with.  Please refer to the SWPM section of the NHC Technical Bulletins and Industry Advice.
Radiation Certificate:  A radiation compliance certificate is required.
Country of Origin Certificate:  A country of origin certificate is required.
VI.  MARKETING REPRESENTATIVES FOR PACIFIC NORTHWEST TREE FRUIT INDUSTRY
Pear Bureau Northwest/Washington Apple Commission:
Kafi Kurnia
PEKA CONSULT INC.
Jakarta, INDONESIA
Voice:   011-62-21-721-1358
Fax:      011-62-21-721-1357
E-mail:  peka@indo.net.id
VII.  OTHER RESOURCE LINKS:
Governmental:
VIII. ADDITIONAL COMMENTS
Special thanks to
FAS Field Office – Indonesia