Northwest Horticultural Council
Export Manual
AUSTRALIA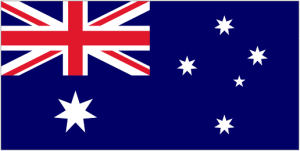 Capital: Canberra
Population: 26,141,369 (July 2022 est.)
Currency: Australian dollar
Official Language(s): English
---
Please click on the above link for a list of chemical MRLs.
II. CHEMICALS AND ADDITIVE INFORMATION
A. Chemical residue standards:
(1) Australia sets its own Maximum Residue Levels (MRLs) for chemicals on food.  It does not defer to Codex standards in the absence of its own established MRL for a particular chemical.  (2) Australia cooperates with New Zealand in monitoring the food supply system of the two countries under the umbrella of Food Standards Australia New Zealand (FSANZ).
B. Monitoring chemical residues:
(1) A governmental pesticide monitoring program for imported food is implemented by the Australian Department of Agriculture, Forestry, and Fisheries (DAFF), through the Imported Food Inspection Scheme (IFIS).  A distinction is made for purposes of frequency of inspections between risk categorized food and a surveillance category (low-risk food). (2) Importers, wholesalers and some retailers commonly use a private sector industry "Fresh Test Program" introduced in 2002 for the independent sampling and analysis for pesticide residues (also microbial contamination) on imported and domestic fresh fruit. Samples are normally collected at wholesale by an independent party, the shipment is released, the sample tested and confidential reports are made back to the business requiring the tests.  An active system of investigation, corrective action, and re-testing is in place should an adverse result be obtained.
An adverse result is defined as one where the MRL is exceeded or where, under FSANZ, Australia has no established MRL for the particular chemical.  If there is no MRL, then under local law there should be no detectable residue.
C. Restrictions on use of waxes:
None
III. ORGANIC FRUIT REGULATIONS
None
IV. TARIFFS
Australia provides duty-free access for apples, pears, cherries and stone fruits.
V. NON-TARIFF BARRIERS
A. Labeling requirements:
Shipping Containers
Packages containing products for intermediate sale (e.g. Northwest cherry sales to importers or retailers) requires the following information on each package:
Exporter details: Name and contact information
Importer details: Name and contact information
Lot Code or Number
Name of the fruit
Variety
Country of Origin
Note: Importer details and Lot Codes are required to satisfy the DAFF Imported Food Inspection Scheme/Program.
Consumer Packages
Packages of fresh fruit imported into Australia for sale directly to consumers must show the following information on the label:
Name of the fruit
Lot identification
Country of Origin

For fruit shipped to Australia pre-packed into consumer packages (such as gusseted bags or clamshells), the shipper is responsible for ensuring a country of origin statement is on each consumer package.
For loose-packed fruit shipped to Australia and sold to consumers as loose fruit, the retailer is responsible for country of origin labeling.
For fruit shipped to Australia and packed into consumer packages in Australia, the Australian packer is responsible for placing country of origin statements on consumer packages.

Net weight in metric terms
Best before date
Statement on storage conditions (For example:  "Keep refrigerated below 5ºC ")
Name and address of the Australian supplier (importer)
Australian
DAFF
officials randomly inspect imports at port of entry for compliance with labeling regulations.  More information on these inspections may be found online at  
Imported Food Inspection Scheme (IFIS).
B. Licenses and quotas:
None
C. Currency Issues:
None
D. Pest and plant disease restrictions:
Apple imports are permitted from Japan, New Zealand, and the People's Republic of China. Details of Australia's DAFF commencement of an Import Risk Analysis for Pacific Northwest apples announced November 1, 2018, can be found at:
http://www.agriculture.gov.au/biosecurity/risk-analysis/plant/apples-usa-2018
Asian Nashi pears may be imported from Japan, Korea, and the People's Republic of China.  Chinese Ya pears and Fragrant pears may also be imported.  European pear varieties from any origin may not be imported.  The USDA APHIS submitted a request for Pacific Northwest pear access on July 9, 2020.
Cherry exports to Australia must undergo fumigation with methyl bromide.  In June of 2021, Australia approved seven additional Fumigation schedules.  For details on the fumigation treatment options, contact Northwest Horticultural Council staff.  Additional information regarding the export protocol for Australia is also available from USDA/APHIS cooperators in each state.
E.  Solid Wood Packing Material (SWPM) Regulations:
Please refer to the SWPM section of the NHC's Technical Bulletins and Industry Advice.
VI. OTHER RESOURCE LINKS:
Northwest Cherry Growers/Washington State Fruit Commission:
John Baker
Produce Marketing Australia
Voice:   011-612-9642-1555
Fax:      011-612-9642-1544
E-mail:  john@producemarketing.com.au
Governmental: 
Australia:
VII. ADDITIONAL COMMENTS
USDA APHIS has requested access to Australia for apples and pears from the Pacific Northwest.
November 1, 2018, Australia's DAFF announced the commencement of a review of biosecurity import requirements for fresh apple fruit from the Pacific Northwest states of the United States of America.  In January 2021, USDA/APHIS provided comments to Australia on a draft pest risk analysis.  DAWE is now finalizing their report, which they have indicated may be published in 2022.  More details are available on the DAFF website.
On August 3, 2004, President Bush signed into law the U.S.-Australia Free Trade Agreement (FTA) Implementation Act.  The U.S.-Australia FTA entered into force on January 1, 2005.
Under this FTA, both countries' duty-free access for apples, pears, and cherries is maintained.  The U.S. canned pear duty of 15.3% will be eliminated over 18 years.
Special Thanks to –
FAS Field Office – Australia