Northwest Horticultural Council
Export Manual
LIBYA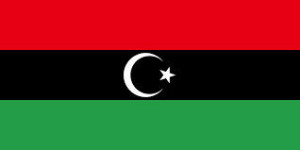 Capital: Tripoli
Population: 7,137,931 (July 2022 est.)
Currency: Libyan dinar (LYD)
Official Language(s): Arabic
---
It is strongly recommended that exporters verify the full import requirements with their foreign customers before any goods are shipped. Final import approval of any product is subject to the importing country's rules and regulations as interpreted by border officials at the time of product entry.
I. CHEMICAL MAXIMUM RESIDUE LEVELS (MRLs)
MRL requirements are not available for Libya. Please work directly with importers to verify appropriate requirements.
II. CHEMICALS AND ADDITIVE INFORMATION
A. Chemical residue standards:
No information
B. Monitoring chemical residues:
No information
C. Restrictions on use of waxes:
No information
III. ORGANIC FRUIT REGULATIONS
No information
IV. TARIFFS
Apples 40%
Pears  40%
Cherries 30%
V. NON-TARIFF BARRIERS
A. Labeling requirements:
No information
B. Licenses and quotas:
No information
C. Currency Issues:
No information
D. Pest and plant disease restrictions:
An import permit and phytosanitary certificate are required for fresh fruit exports to Libya.  Importers may submit applications for import permits to:
Department of Plant Protection and Quarantine
General Secretary of Agriculture
Sedi   El Mesri
Tripo:   Libyan Arab Jamahirira
Tel:      218-21-39141 ext. 170
Fax:     218-21-603449
Contact: Director, Department of Plant Protection and Quarantine
VI. MARKETING REPRESENTATIVES FOR PACIFIC NORTHWEST TREE FRUIT INDUSTRY:
Washington Apple Commission:
Simon Bakht
Beirut, Lebanon
Voice: 011-961-1-740378
E-mail: amfime@cyberia.net.lb
VII. OTHER RESOURCE LINKS:
Governmental:
Private:
VIII. ADDITIONAL COMMENTS