Northwest Horticultural Council
Export Manual
IRAQ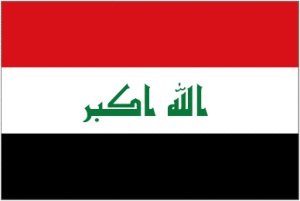 Capital: Baghdad
Population: 40,462,701 (July 2022 est.)
Currency: Iraqi dinar
Official Language(s): Arabic
---
Please click on the above link for a list of Codex chemical MRLs.
II. CHEMICALS AND ADDITIVE INFORMATION
A. Chemical residue standards:
The Republic of Iraq defers to maximum residue levels established by the Codex Alimentarius Commission.
B. Monitoring chemical residues:
The government of Iraq does not routinely monitor for chemical residues on produce.
C. Restrictions on use of waxes:
None
III. ORGANIC FRUIT REGULATIONS
None
IV. TARIFFS
Apples 20%
Pears 20%
Cherries 20%
V. NON-TARIFF BARRIERS
A. Labeling requirements:
Name of product
Net weight
Country of origin
Pack date (DD-MM-YY)
Packer's name and address
B. Licenses and quotas:
Importers must obtain an import license.
C. Currency Issues:
None
D. Pest and plant disease restrictions:
A Phytosanitary Certificate (PC) is required.
VI. MARKETING REPRESENTATIVES FOR PACIFIC NORTHWEST TREE FRUIT INDUSTRY:
None
VII. OTHER RESOURCE LINKS:
Governmental:
VIII. ADDITIONAL COMMENTS
Special thanks to
FAS Field Office – Iraq